Please note that for bank transfers in MYR, you are required to complete a verification process by visiting a local Lulu Money branch near you. This information is provided when selecting your preferred payment method and in the payment instructions.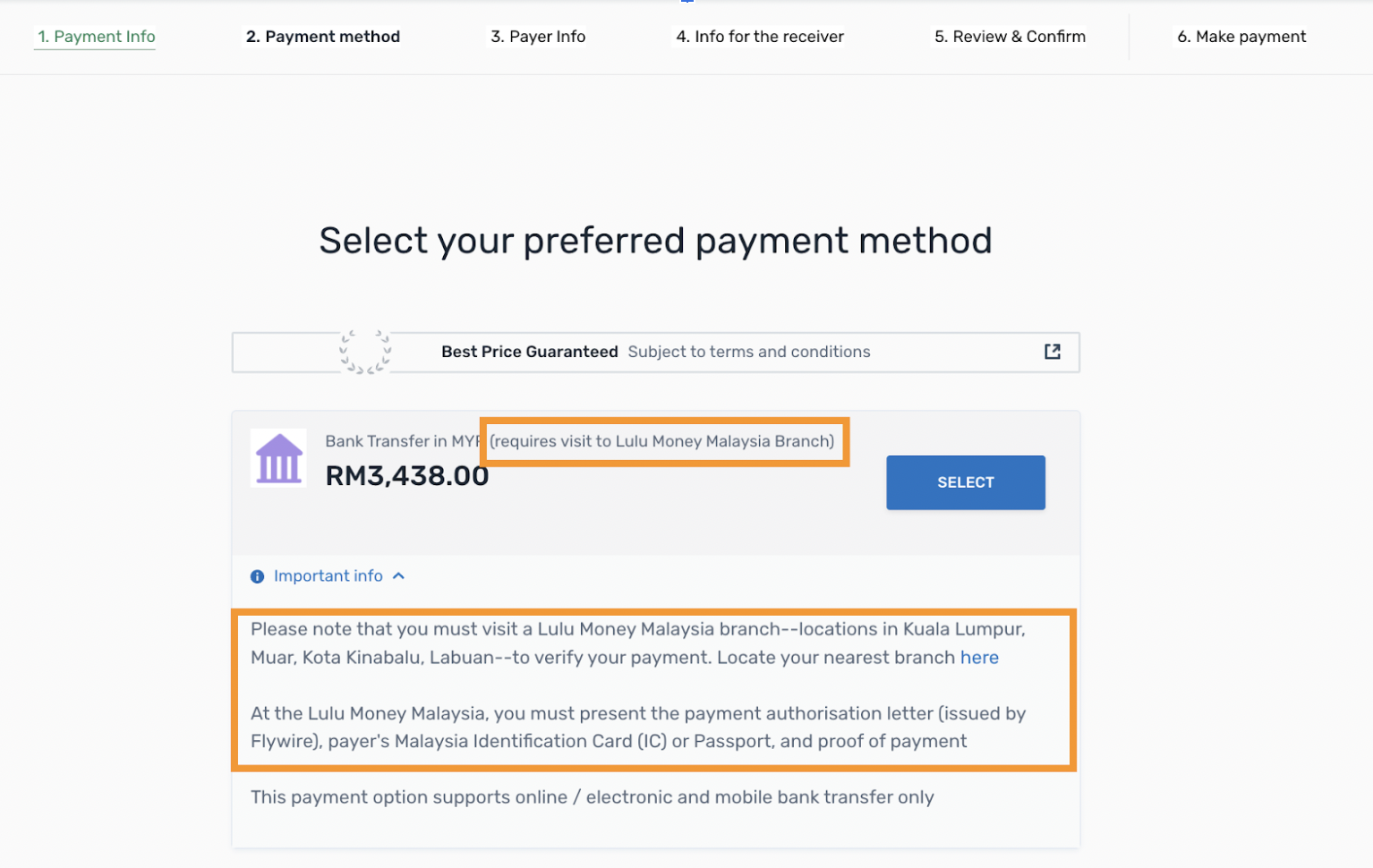 If you have made the bank transfer but did not complete the verification process, our local partner Lulu Money (Malaysia) cannot process the funds to Flywire. The payment request will expire if Flywire does not receive the verified funds by the due date indicated in your payment request.
Please note that Lulu Money may try to contact the payer via phone or email to request additional information in order to complete the payment.
If Lulu Money (Malaysia) is unable to verify your payment within 5 business days from the date of your funds being received, they will return your full payment to the originating bank account. This process usually takes 3 business days but may be delayed if they require you to provide your originating bank account details.