This online payment method is available for account holders of Axis Bank, Canara Bank, Bank of Baroda, Punjab National Bank, Kotak Mahindra Bank, Union Bank of India and Yes Bank, among others. It is only available for resident Indian savings account holders as payments from NRE/NRO/NRI accounts are not accepted. 
Payer Information 
You'll start the payment process by creating a payment request and selecting Net Banking in INR as the payment method.

When filling out the Payer Information, the following details will be checked in real-time: 
Duplicate payment check: If the same PAN holder has another pending payment in process, you will be unable to proceed creating a new payment request. 
PAN validation: The payer's PAN information will be validated and if invalid, an error message will be displayed. 
Bank account validation: The payer's bank account information will be validated if invalid, an error message will be displayed.
Tax (GST & TCS) check: The applicable tax will be added on the payment amount and will be displayed on the Review and Confirm step of creating a payment request.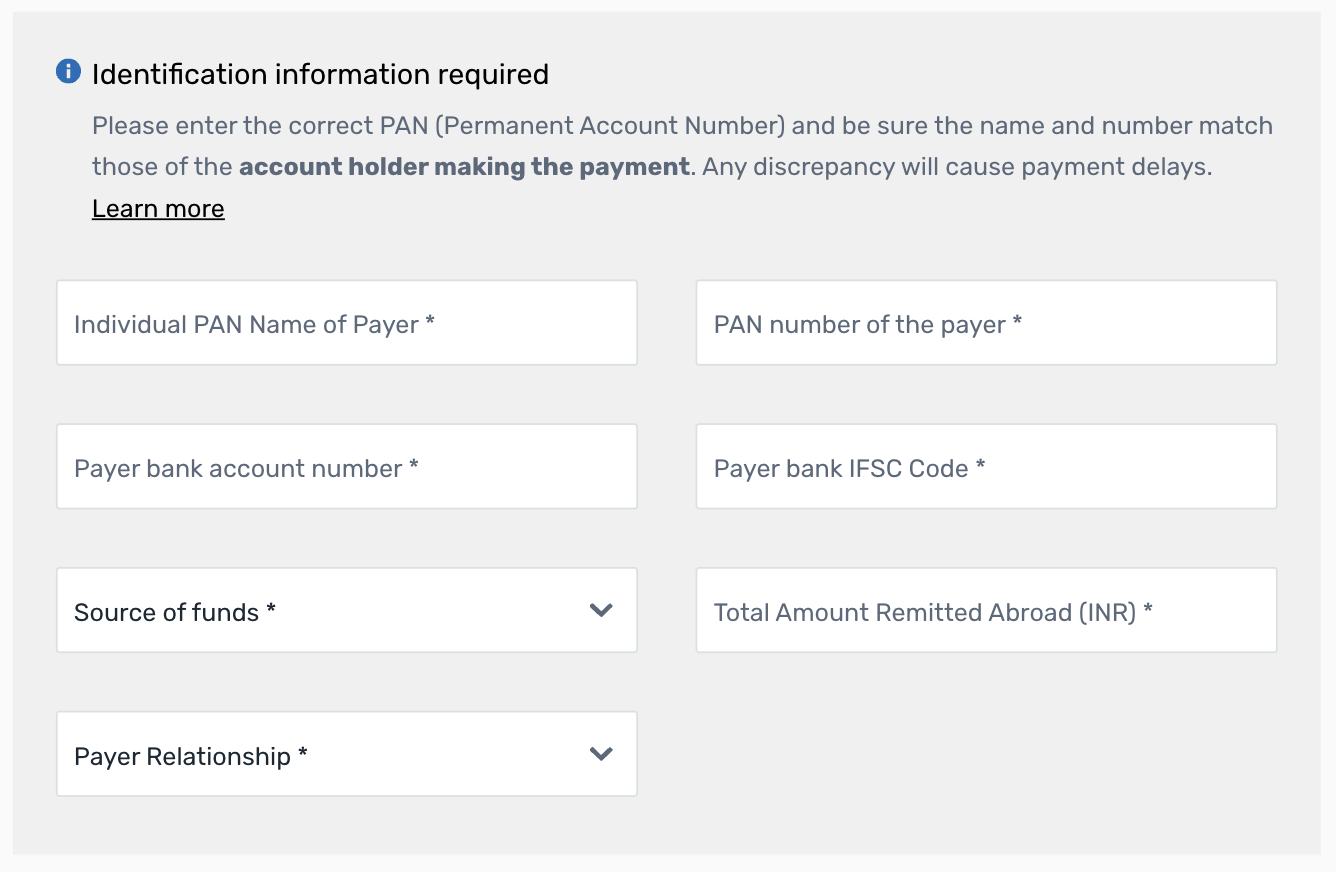 Supporting Documents 
Once you have created a payment request, you'll need to upload the following supporting documents in order to proceed with your payment:
Student passport (front and back)
Address proof of the payer (front and back of the payer's driver's license, passport or voter's ID)
Offer letter or payment invoice
Loan sanction letter (if the Source of Funds is an education loan) 
Completing Your Payment
After creating a payment request, click the MAKE YOUR PAYMENT button on your tracking page. From there, you'll be redirected to access your online banking platform in order to review and confirm the transaction.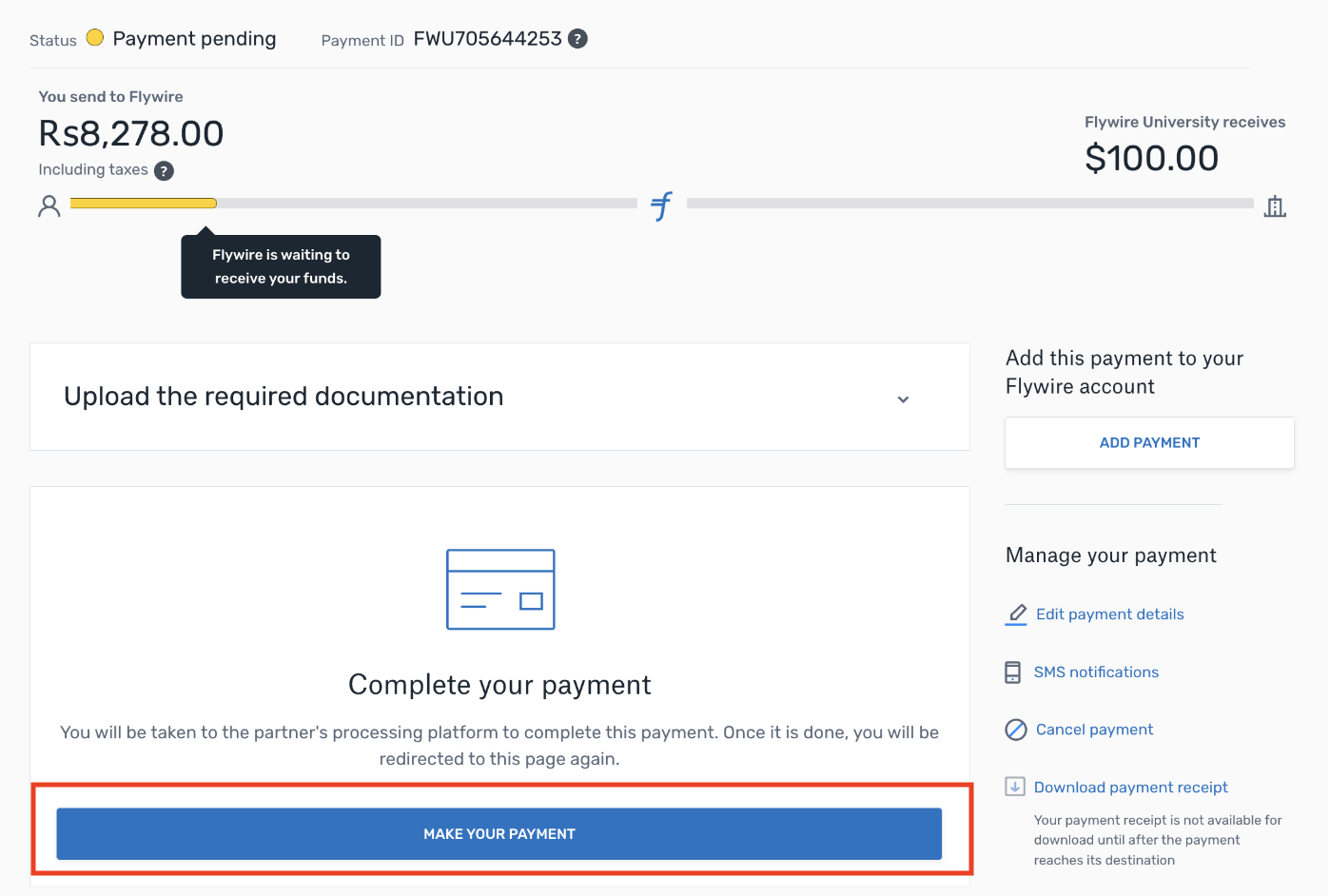 Once your online bank transfer has been successfully completed, your payment will enter the "Verification" status in which Flywire and/or our local payment partner will review the relevant payment details and provided documentation in order to continue processing your payment. 
The payer will receive a confirmation email once the payment has passed verification and once the funds have been delivered to your institution.