The payment method Online Bank Transfer in US Dollars allows payers to make a bank transfer online within the Flywire experience. It is available for payers with bank accounts in the United States denominated in US dollars. You can complete your payment to Flywire using this method without leaving our website. 
To make a payment using Online Bank Transfer in US Dollars you need to follow these steps:
1. After filling in the required information, select Online Bank Transfer in US Dollars as your preferred payment method. You will then see different bank logos. Select the bank that you want to pay from.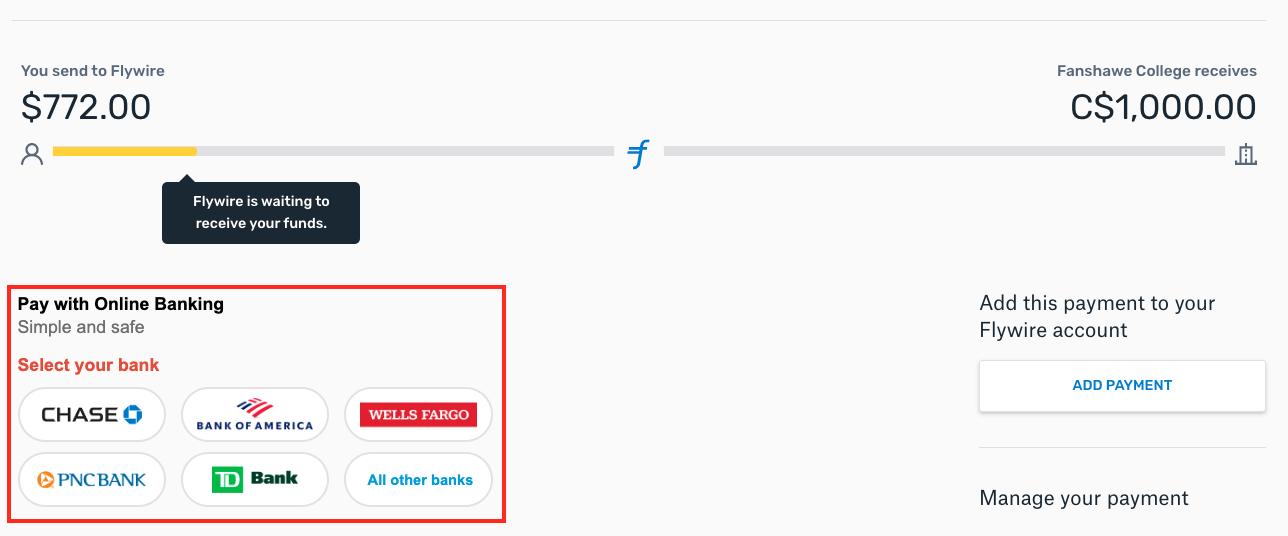 If your bank is not displayed, click "All other banks" to search and select your bank from the drop-down menu.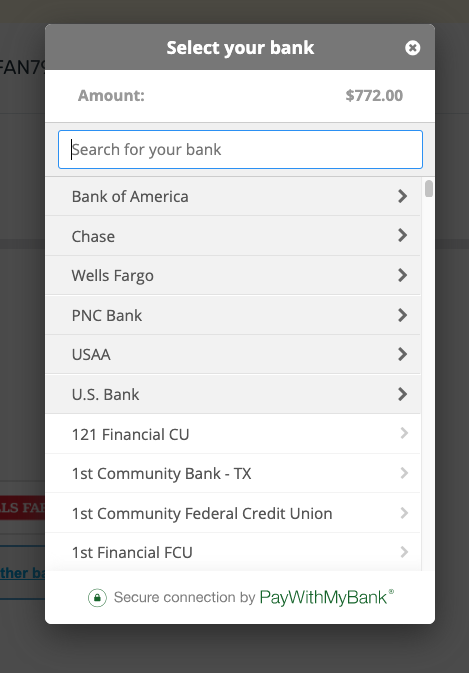 2. After selecting your bank, you will be prompted to provide your online banking credentials. Once your credentials have been entered, follow the instructions to complete the payment.
3. Once your payment is complete, you can track your payment via an emailed tracking link, your Flywire account, the Flywire Mobile App, or email and SMS notifications to check the payment status. 
Please note:
- This payment method is different than making a separate online transfer directly from your online banking platform. 
- The limit of a single transaction is 150K USD.