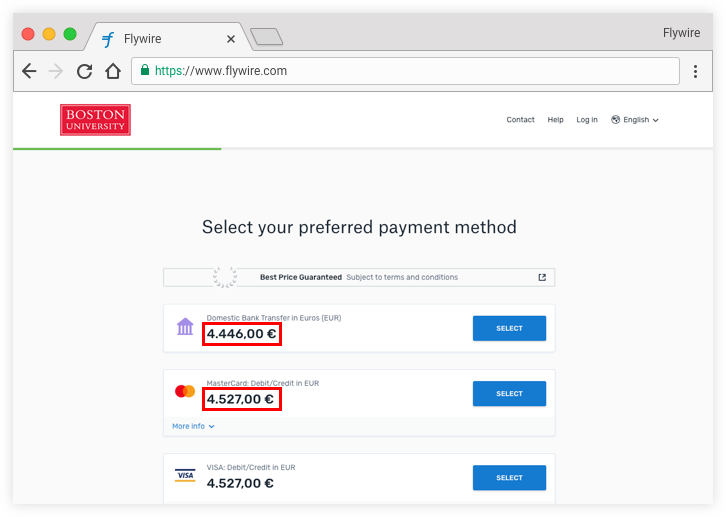 Credit card payments are more expensive because a payment with a credit card is instantaneous. Therefore, a convenience fee is added to the amount you see in the payment cost list.
If you need to make a time-sensitive payment, then the card option is a great choice. We advise payers to use credit cards denominated in their local currency to avoid charges resulting from the currency conversions. If a dual or different currency credit card is used, the payer's bank may charge a currency conversion fee to send the payment to Flywire.
If you check our rates for the bank transfer, you will notice that the price is lower. Because bank transfers do not involve card payment processors, our rates are often better—at least 3% lower—than bank rates! Select this option if you are looking to make a payment at the lowest cost available.