This payment method is available for ICICI bank account holders and allows you to complete your payment online through Flywire's platform. PAN information and the LRS Declaration are NOT required for this payment method.
After creating a payment request, please follow the instructions below:
1. Click the "PAY WITH ICICI NET BANKING" button on your tracking page

2. You will then be redirected to ICICI in order to log in to your account (Important note: please log in to your ICICI bank account through the link provided by Flywire, you do not need to log in directly from ICICI's platform)
3. Select the account from which you want to pay. Flywire will automatically be designated as the payee account
4. Select the account details from the dropdown menu
5. If you are prompted to enter "Country where ultimate service provided", please enter the country where your institution is located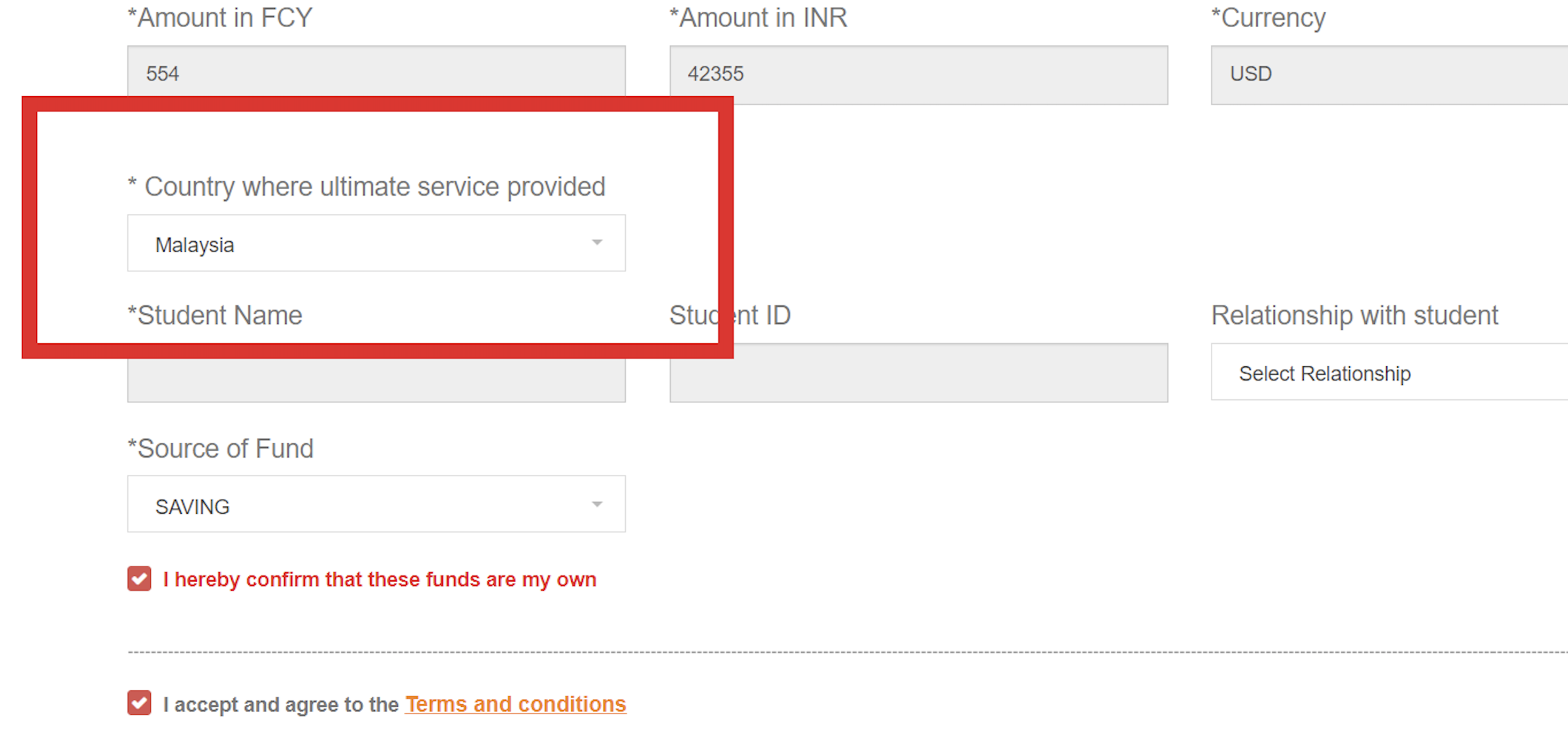 6. Enter the card verification requirements and one-time password to verify the transaction
7. ICICI will display the confirmation page as "Money2World - transaction successful"
Please note, after completing your transaction, your payment will go through a review process. Once passed, Flywire will update your payment status and send you a confirmation email. Please keep in mind, this can take up to 1 business day from the moment the funds have been deducted from your account.