If you would like to edit the information in the document or if you have received communication from our local partner that more information is required for the LRS form, please see the following steps, then re-submit your LRS Declaration.
Step 1: Return to your payment page/ tracking link page.
You can do this from the Flywire email sent to the payer's email address.The title of the email should be "Heads up! Additional action may be required".There is a blue button/tracking link inside the email that reads "Manage your payment". Please click on it to access your payment once again.
If you added this payment to your Flywire account, you also login to your Flywire account and access the payment via the "My Account " –> "My Payments" tab.
Step 2: Click on the link to resubmit LRS form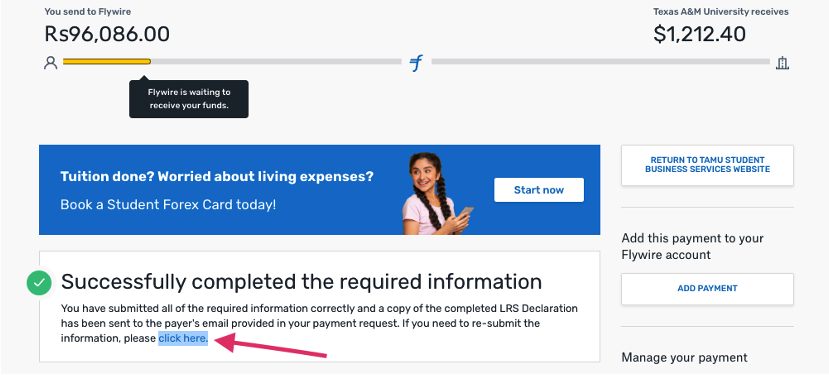 This will reopen the LRS form again and you will need to complete it once more to resubmit the form with the correct information and documents.
Once you have resubmitted, you can reply to our local partner's email to let them know that you have submitted a new LRS form on Flywire's website.