* Please note that currently there are two versions of the LRS Declaration: Download Version and Digital Version. Please see the version that is available for you depending on your payment request. If you see your LRS Declaration in the digital version, you do NOT need to download your LRS Declaration. Click here to find more information about the digital LRS Declaration. 
The LRS Declaration is a mandatory document required by the government of India for all payments leaving the country. The payer needs to fill out and sign the required sections of the LRS Declaration. You can then scan or take a clear picture of the completed LRS Declaration and send it to our payment partner in India (you will find their email in your payment instructions). Be sure to include a clear image of the payer's government-issued ID with address proof (passport, driver's license, voter ID, or Aadhaar card) as well.
Your LRS Declaration can be accessed from the tracking page. Click here to see how to access your tracking page. 
Once you are on the tracking page, click "PRINT LRS DECLARATION". 
Please note that if you have already clicked "I'VE SENT THE FUNDS" or "Confirm funds were sent",  you can access your LRS Declaration by clicking "Begin by viewing your payment instructions".
You will be able to see the page where you can click "PRINT LRS DECLARATION" to download the LRS Declaration again.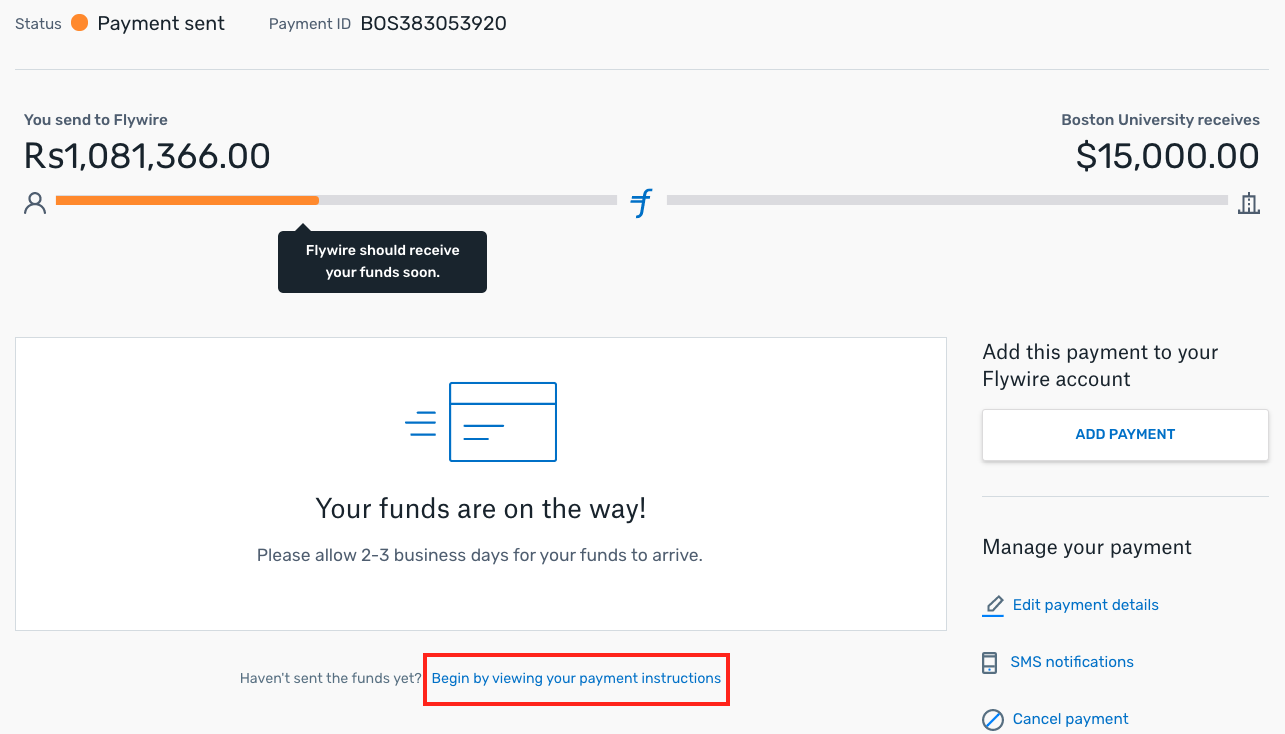 Related article:
How do I complete my LRS Declaration?