To submit your Form A online, you can access the Nigerian government's Trade Monitoring System by clicking this link and accessing the 'Applicant' portal.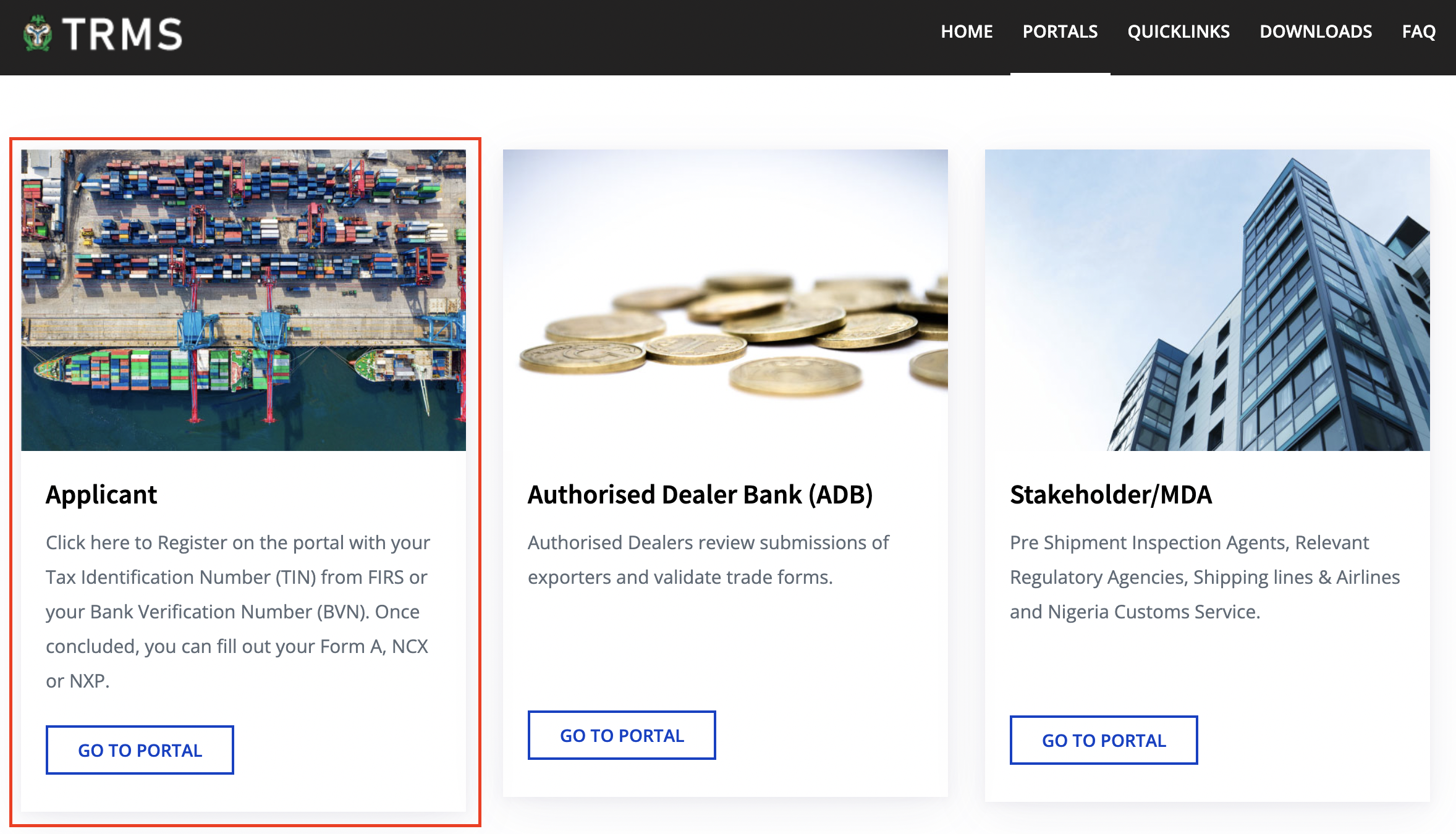 The user experience will ensure that you are automatically required to fill out the Form A, followed by the Authority to Debit form.
One of the benefits of filling out the Authority to Debit form online is that you, as the payer, will state your bank account where your funds in NGN will be used for the transaction. This will facilitate the processing bank to debit that particular account. In a case of an in person submission, this information is normally communicated verbally and not recorded.
Common information required from Flywire to complete the forms, which may also be found in the payment instructions of your current payment request, includes:
Flywire's email address:

support@flywire.com

Flywire's address: 141 Tremont Street, 10th Floor, Boston, MA 02111 USA

Flywire's telephone number: Select the most appropriate number here
IMPORTANT NOTE:
Due to recent market restrictions, there is a significant lack of liquidity and increased demand for FX in Nigeria. As such, the Form A application may take longer than expected to be approved or processed. We encourage everyone who needs to submit this form in order to complete their payment to prepare in advance for your payment due date. This will ensure that there will be sufficient time should there be a delay or reattempts required.