Making a payment is easy! You can follow the directions below, or if you prefer, you can contact our support team and we will be happy to walk you through the process of creating a payment request.
First, create a booking for your payment at www.flywire.com by selecting your institution from the "I want to pay" drop-down menu. (If you don't see your institution, it means that they would like you to access their portal through a link in your most recent invoice or in your student account.)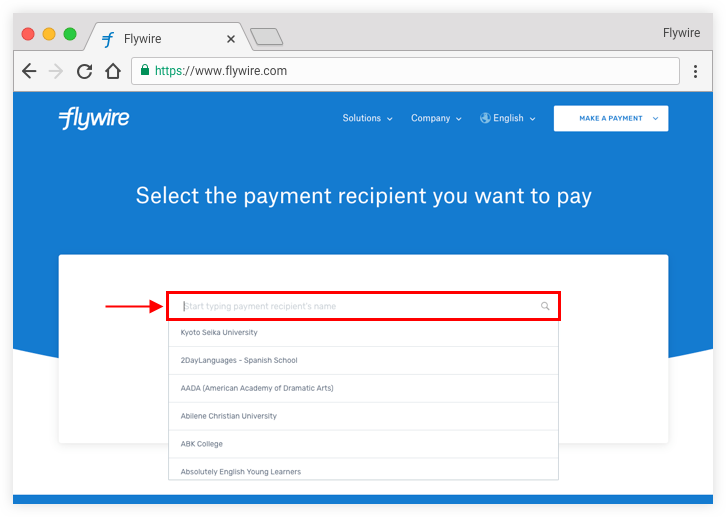 Once you have selected the institution, enter the country that your payment is coming from and the amount you wish to pay. You will then see all of the payment methods that Flywire can process from your country to your institution.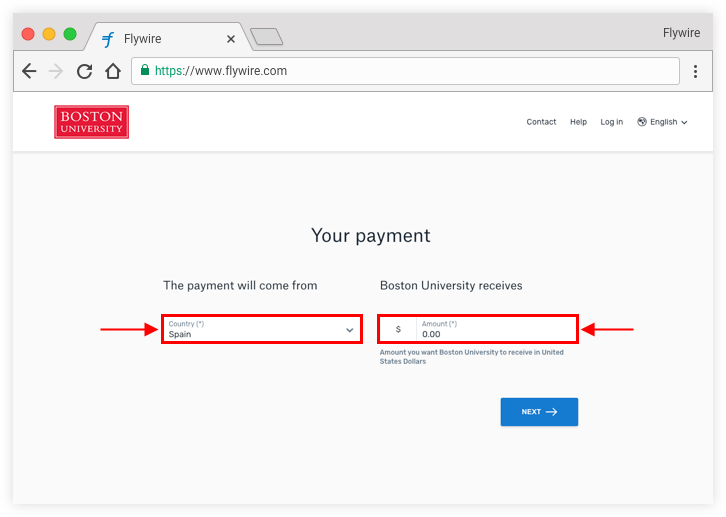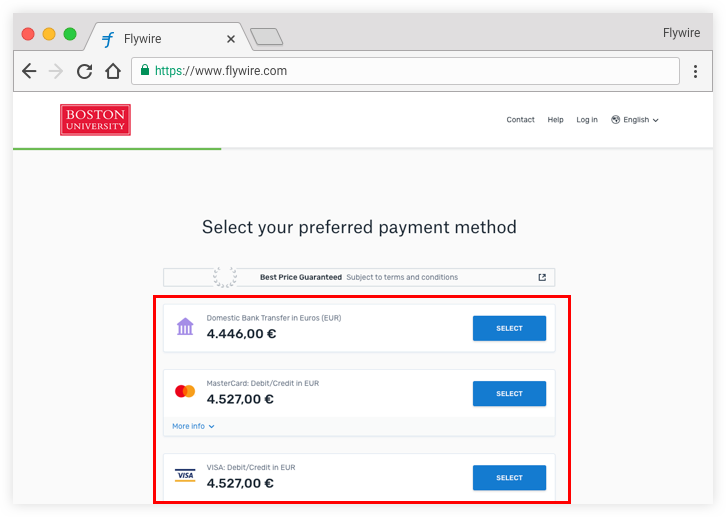 Next, basic information regarding the student and the payer is needed. Certain details, such as the student ID or customer ID are provided by the institution directly. The payer information is for the account holder or card holder of the person making the payment on your behalf. Any discrepancies may delay the delivery and reconciliation of your payment.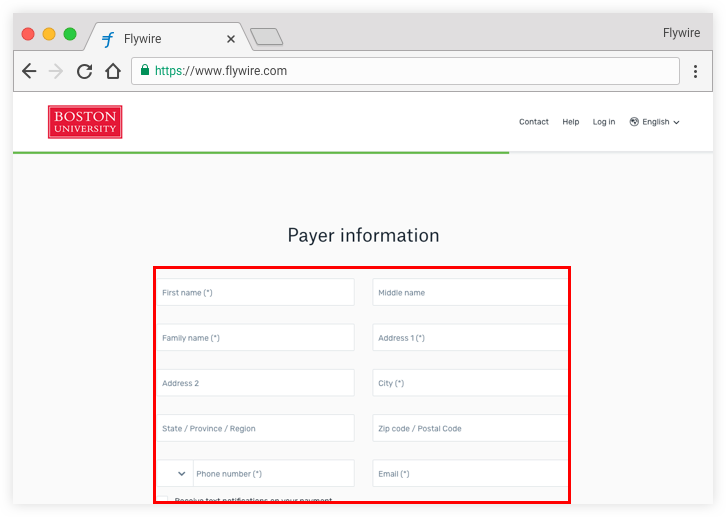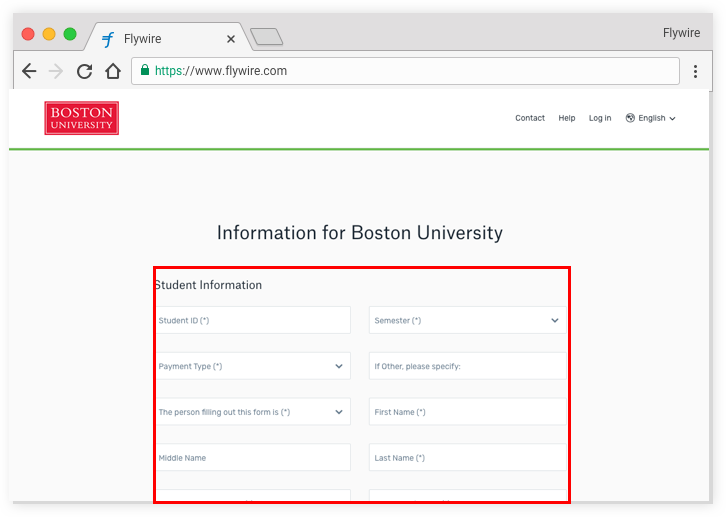 After completing your booking, you will receive a link in your email that allows you to track your payment and access your payment instructions. The status of your payment will be updated once your funds have been received by Flywire and delivered to your institution.