Follow these steps to cancel your payment:
Select the payment link in the email you received from Flywire. If you have linked your payment request to your Flywire account, you can find the payment management page in the "Your Payments" section after logging in to your account.




Select the "cancel your payment" button on the right side of the page in the "manage your payment" section.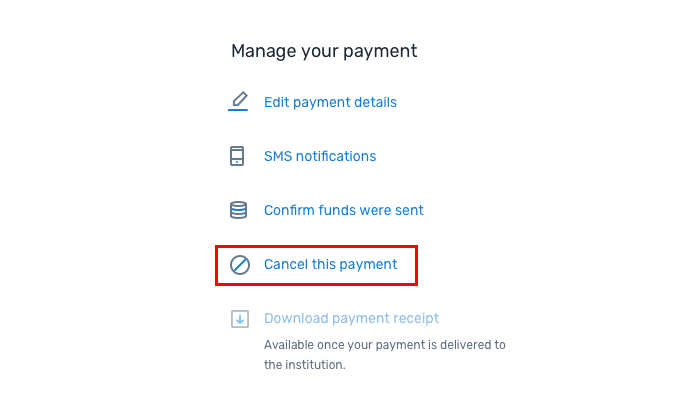 Before canceling your payment, please make sure that you have not already sent us your funds. If you have already sent your funds, contact your bank to have them stop the transfer.
Please note: You will not be able to cancel your payment if we have already received your funds.