To track your refund status from your Flywire account, your payment must be linked to your account. If your payment is not linked to your account, you can add it by accessing the tracking link that we emailed to you. After accessing the tracking link, just select the "ADD PAYMENT" button.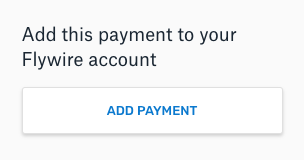 Once your payment is linked to your Flywire account, you can track your refund at any time. Just log in to your Flywire account, select "My account," then "My payments" from the dropdown menu. Then, select the "VIEW REFUND" button located under the payment ID related to your refund.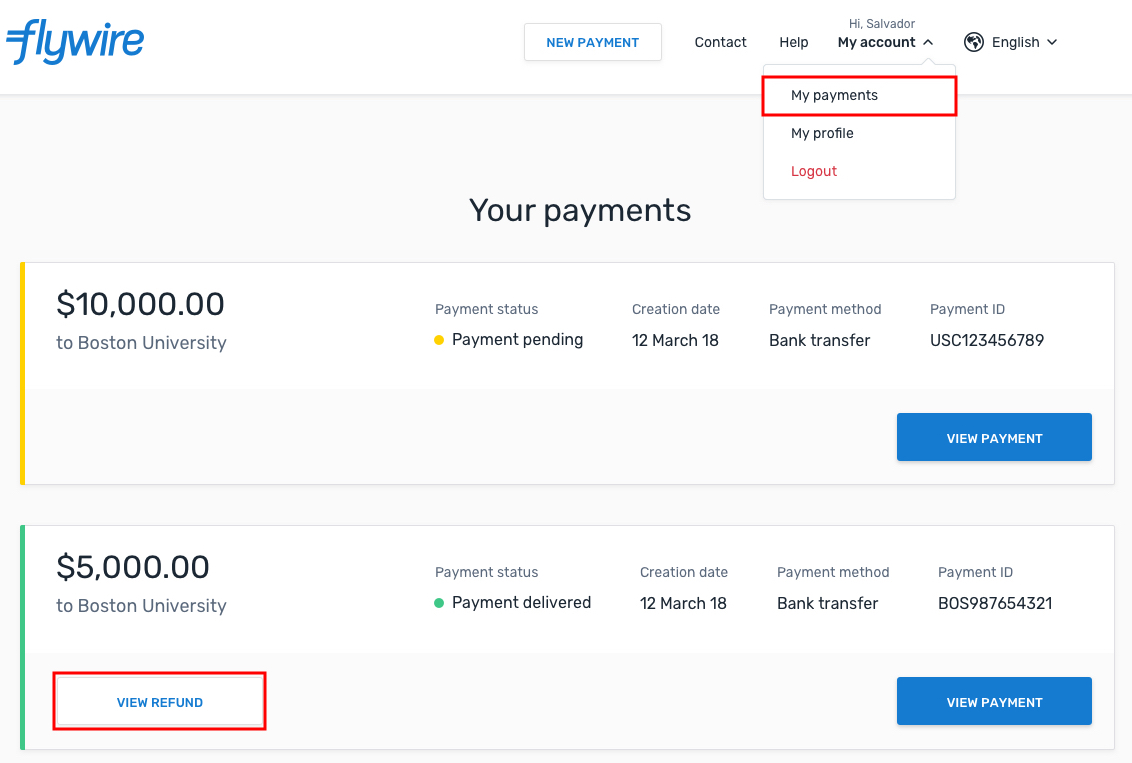 There are four refund statuses you can track, and what each status means:
Initiated:

Your institution has initiated the refund process. Flywire is now waiting to receive funds from your institution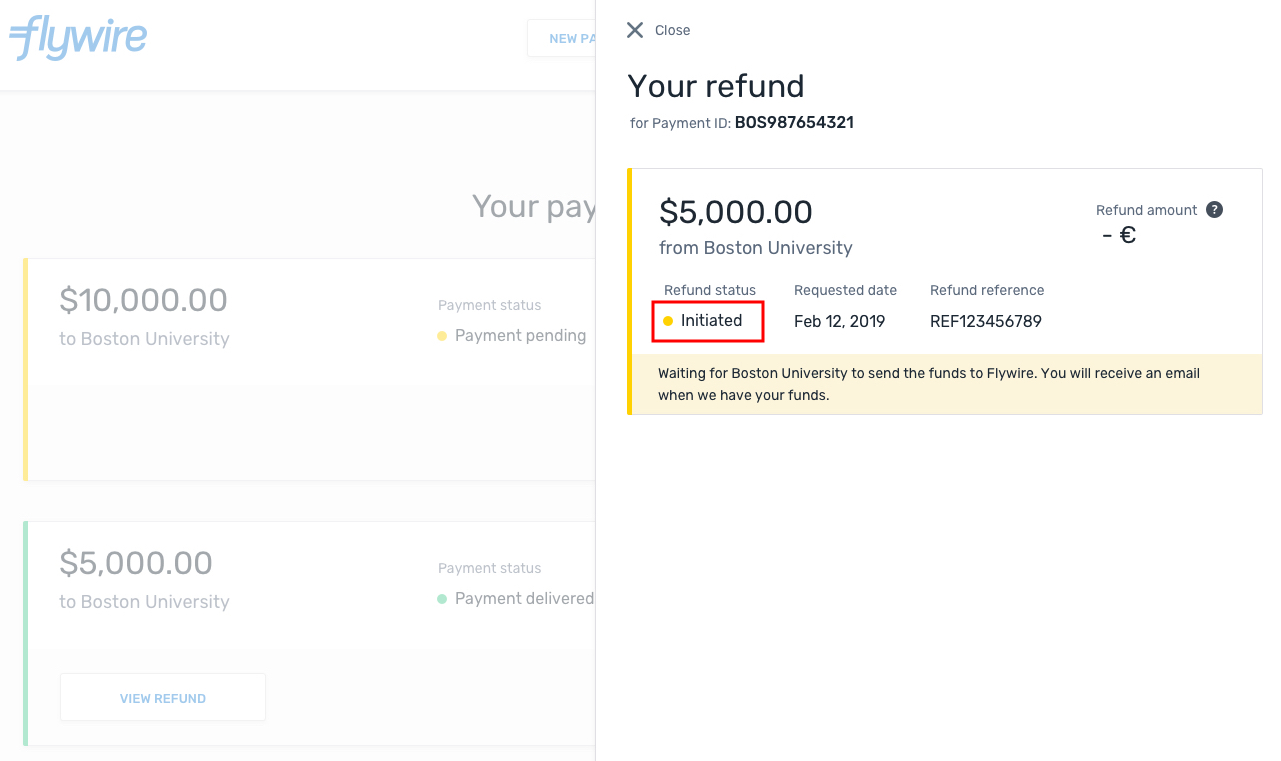 Received:

Flywire has received your funds from your institution. Flywire will notify you via email if the funds are ready to be sent to your account OR if we need additional documentation from you.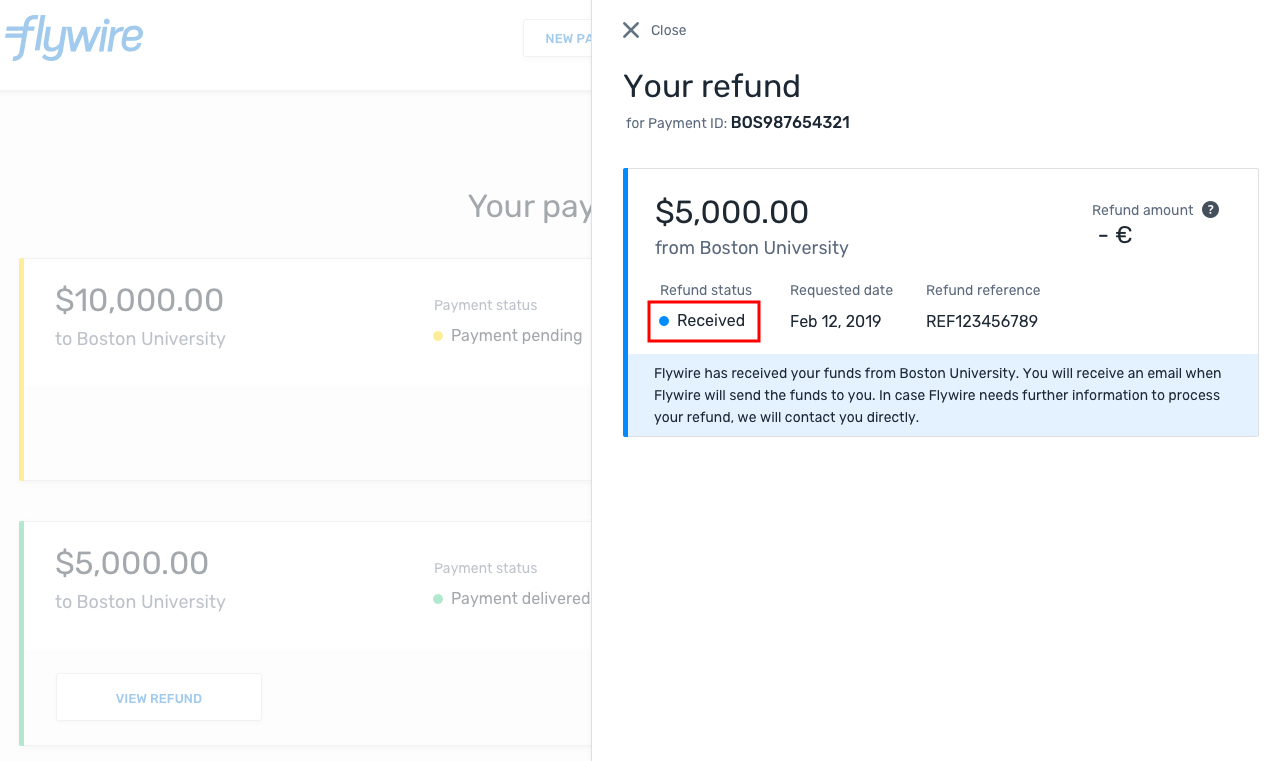 Finished:

Your refund was sent to the originating account. You can see the date, amount, and currency of your refund. Please allow up to five business days for the refund to reach the originating account.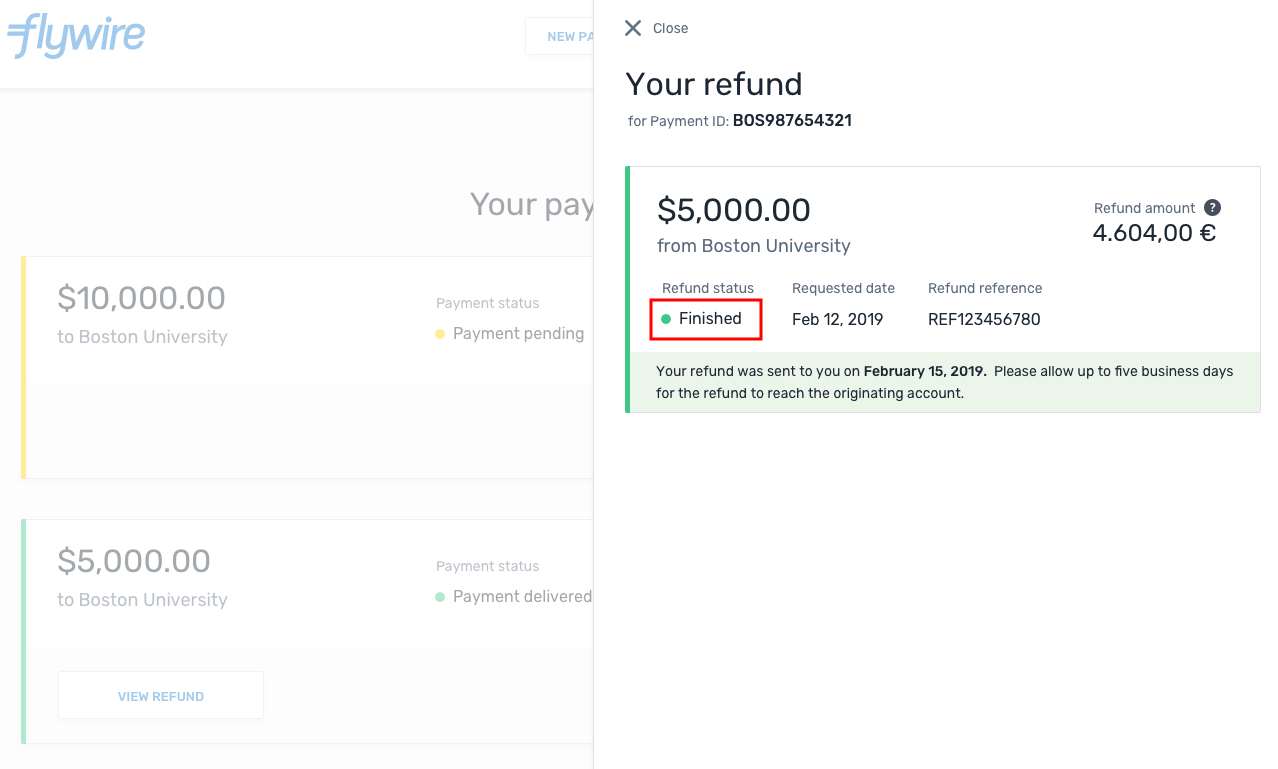 Cancelled:

Your refund has been cancelled by your institution. You can see the date of the cancellation. If you have further questions or want to initiate a new refund, please contact your institution directly.